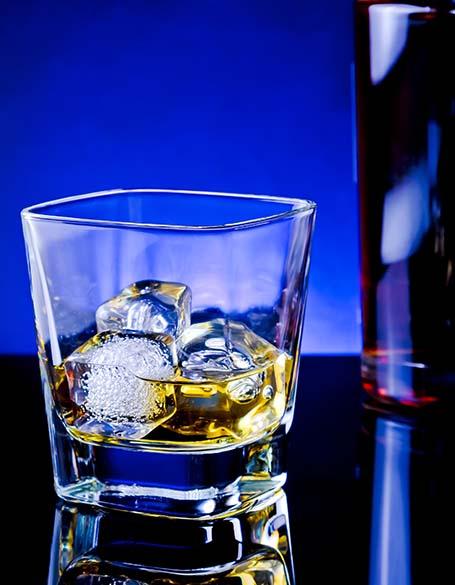 Liquor Gift Baskets
Our Liquor Gift Ideas for Mom: We are sure Mom would enjoy the Healthy Spirit Gift Basket. It comes with a bottle of vodka and delicious fresh fruit for cocktail and sharing with her friends and family for a memorable birthday present, or any other special occasion.
Our Liquor Gift Ideas for Dad: Pick our 'Whiskey & Cigar Gourmet Gift Set' for the best Father's Day present. With its classy box, and modern glass and round ice maker set for a sophisticated look.
Our Liquor Gift Ideas for him: Our gift baskets are intended to make celebrations special and become the life of the party in style. You're sure to find what you're looking for in our collection of liquor bottles perfect for birthday gifts, anniversary gifts, graduation gifts, or just for him. Choose one of our 'Jack Daniels VIP Gift Crate', perfect for whiskey lovers tastefully shipped in a rustic case, to celebrate your friend's bachelor's party. You can customize and upgrade your Liquor Gift Basket & Sets to include anything you want from multiple liquor bottles to gourmet cheeses and charcuterie boards.
Our Liquor Gift Ideas for Bosses and Co-workers: If you need gift ideas for a crowd, bring the perfect Gift Basket for dinner parties and office parties. We have Gift Baskets ideal for sharing in the workplace, with your boss and your co-workers. Delight those around you with the 'Italian Fiesta Gift Basket' meant for sharing and making good impressions. You can customize and upgrade from our collection of multiple bottles of vodkas, tequilas, whiskeys, bourbons, rums, and gins that can be paired with fruits and chocolates; our selection of cheeses, including the Western Dairy Creamy Brie and the Châtelain Camembert, or our gourmet options like Antipasto, Bruschetta, Chutney and crackers to go with.
We would love to arrange the perfect Gift Basket for you and deliver it for that special someone to enjoy. Don't forget to add a personalized card or a special message to your basket!

Top 2 Positions - LIQUOR GIFT BASKETS Delivery Online