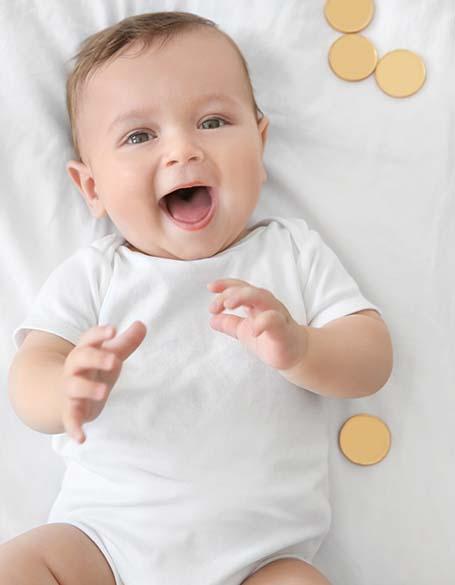 Baby Boy Gift Baskets
Our Shavuot Gift Baskets for Mom: During these times, Hazelton's knows you wish you could help Mom, and be there cuddling the new baby all the time, but sometimes, it is just better to give them some space. Instead, send one of our great baby boy gift baskets to let her know you're thinking of her. We suggest the New Baby Boy Starter Kit, complete with a diaper cake, balloons, blankets, and booties for the beautiful baby boy.
Our Baby Boy Gift Baskets for Dad: Congratulate Dad on this wonderful day. Show him how happy you are for him and his new family with our 'It's A Boy!' Champagne Gift Basket. There's no better feeling than having your first child. Celebrate with Dad & Mom.
Our Baby Boy Gift Baskets for Babies: We are proud and happy to offer a vast selection of amazing Baby Boy Gift Ideas for babies! Baby boys will love the Baby Boy's Comfort & Celebration Set. This gift basket is filled with goodies that will delight the little one!
Our Baby Boy Gift Baskets for Co-Workers: Celebrate this special moment with your boss or co-worker. Let them know they'll be missed in their absence, but you're incredibly happy for them. Send the Handsome Baby Boy Gift Basket filled with delicious gourmet sweets for Mom and Dad, and onesies and a teddy bear for the baby boy.
Our Baby Boy Gift Baskets for Bosses: Need a Shavuot gift for the boss? Well have no fear, Hazelton's has many wonderful gift ideas for bosses, such as Pretzels at Play Champagne Gift Basket. You can even select or upgrade the bottle of sparkling wine.
Our Baby Boy Gift Baskets for Friends: Hazelton's is super proud of its baby boy gift baskets perfect for celebrating the arrival of these miracles. Celebrate with your friend this moment with our Celebrate a Baby Boy Gift Basket. It comes with champagne and balloons to toast to the new family member.