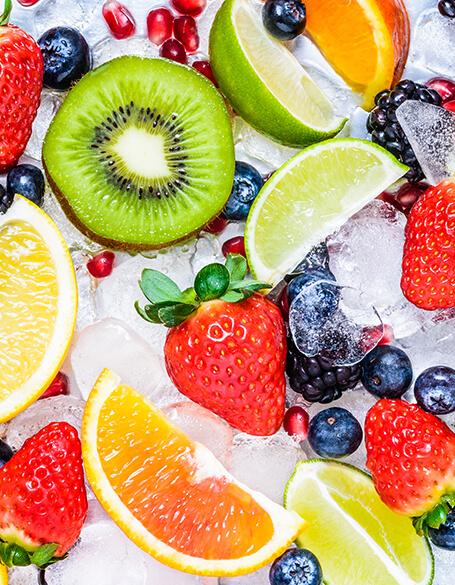 Fruit Gift Baskets
Our Fruit Baskets for Significant Others: Do not let any opportunity for romance go by unnoticed. Celebrate Valentine's Day, anniversary, or your partner's birthday with one of out romantic Fruit Baskets. We suggest our Top Seller the Fine Wine & Pears Gift Basket, complete with wine glasses for two.
Our Fruit Baskets for Mom & Dad: Mom and Dad took care of you growing up, now it's time you do that for them. Send the Fruit Basket as a gift for an occasion. For Mother's Day, Father's Day, or just because, we recommend the Great Harvest Gift Basket.
Our Fruit Baskets for Kids: For the sweetest and healthiest of treats, give your kids nature's candy. Give the one of our Fruit Gift Baskets, we suggest the Organic Dried Fruit & Nuts Fiesta.
Our Fruit Baskets for Friends & Co-Workers: Make sure there's plenty to go around. Get one of our largest Fruit Gift Baskets, the Abundant Harvest Fruit Basket to share in dinner parties and office parties.
Our Fruit Baskets for Bosses: At Hazelton's we know the importance of making a good impression. Give a tasteful and elegant Fruit Gift Basket for a standout gift. We love our Versailles Gift Basket. An ideal and healthy gift for a boss.
At Hazelton's, we would love to arrange the perfect Fruit Basket for you and your loved ones and deliver it anywhere in the US. You can customize and upgrade your order with your favorite items, like wine, sweets, and more. Don't forget to add a personalized message or special card to your gift.

Top 3 Positions - FRUIT BASKETS Delivery Online