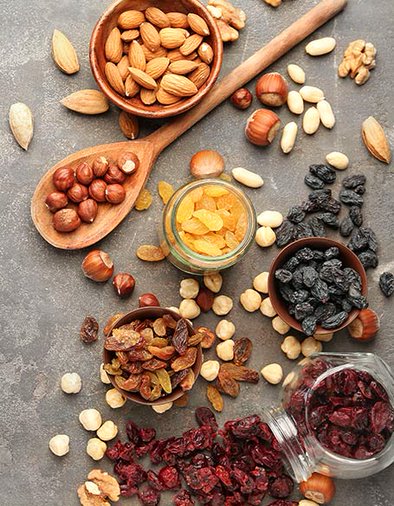 Vegan Gift Baskets
Our Vegan Gift Basket Ideas for Mom: Hazelton's has some high-quality Vegan gift ideas for mom and the Large Vegan Chocolate Cake is a fabulous one. An appetizing gift basket, you can treat Mom and stick to her particular tastes.
Our Vegan Gift Basket Ideas for Dad: Dad loves a great vegan treat, which is why we are offering a gorgeous selection of vegan gift baskets. One of our favorites is the Monroe Country Fruit Basket. This beautiful vegan gift basket includes everything to make an excellent snack or two.
Our Vegan Gift Baskets for Co-Workers and Bosses: If you need gift basket for a colleague or a boss, bring the Healthy Dried Fruit & Nuts Gift Set to the office party. We have gift baskets ideal for sharing with your boss and your co-workers. Delight those around you with the best vegan gift basket meant for sharing and making good impressions.
Our Vegan Gift Baskets for Friends: Find the perfect vegan gift basket for your BFF, like our Abundant Harvest Fruit Basket. Send it as a birthday gift, graduation gift, or for game night. You can customize or upgrade our baskets to include all sorts of gourmet snacks, cheese and charcuterie boards, chocolates, alcohol, and other items.
We would love to arrange the perfect gift basket for you and deliver it for that special someone to enjoy. Don't forget to add a personalized card or a special message to your basket!