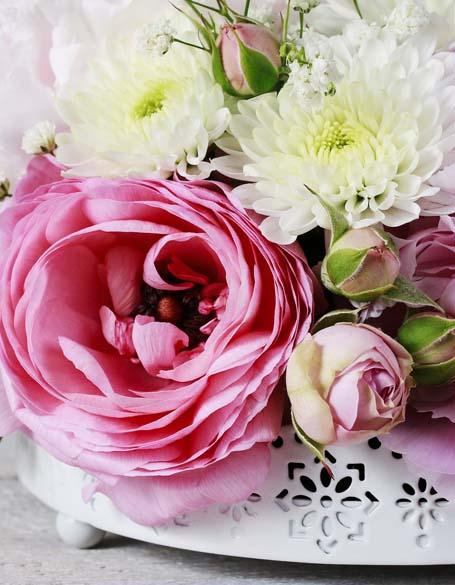 Flowers
Our Floral Baby Gift Ideas for Mom: Congratulate Mom on her newest family member with a floral baby gift! Hazelton's recommends the Bouquet of Pink & White Roses. This lovely floral gift can be further personalized and is sure to wow her.
Our Floral Baby Gift Ideas for Dad: We have many wonderful floral baby gift ideas for Dad. Help Dad welcome a new baby with the New Baby Flower Celebration Set. Perfect for the hospital visit, treat him to a gift that will bring a smile to his face.
Our Floral Baby Gift Ideas for Co-Workers: Need the perfect floral gift idea for the baby shower or to congratulate your colleague? Hazelton's offers may gorgeous floral baby gifts, like as the Baby Girl Surprise Gift Set. This Floral baby gift is a stunning way to welcome the child
Our Floral Baby Gift Ideas for First Time Parents: For first-time parents, give them a beautiful floral baby gift from Hazelton's. With the Baby Girl Bouquet, you can get their new baby gift delivered fast and easily, just in time for the birth!
Our Floral Baby Gift Ideas for Veteran Parents: Experienced parents already have all kinds of baby items, so congratulate them with a floral baby gift. The Floral & Cuddly Bouquet for the Baby Girl Gift Set makes a charming addition for the hospital stay, or as a centerpiece at home