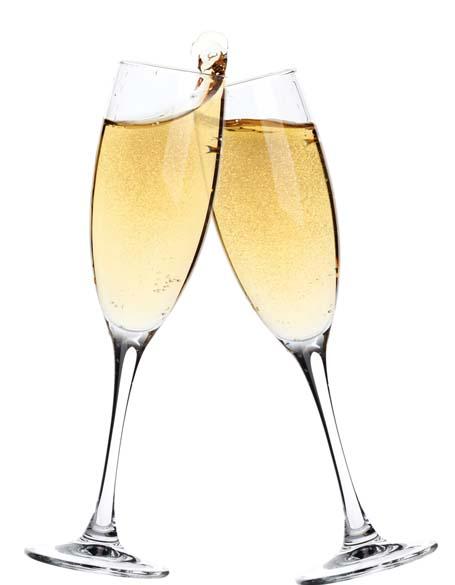 CHAMPAGNE GIFT BASKETS
Champagne and sparkling wine are just some of those things that make special moments unforgettable and mark important milestones in your loved ones' lives. Our Champagne Gift Baskets and Sets make perfect birthday gifts, graduation gifts, and wedding and anniversary gifts.
Our Champagne Gift Ideas for Mom and Dad: Mark Mom and Dad's special anniversary with our 'Champagne & Chocolate Dipped Strawberries for Two', which include two Champagne flutes. You can also choose from our variety of bottles, ranging from sparkling wines and Proseccos to the iconic Pol Roger and Veuve Clicquot bottles from the Champagne region in France.
Our Champagne Gift Ideas for Family: Celebrate your child's graduation with our 'All a Board! Champagne Gift Basket' to enjoy among friends and family. You can even congratulate the new home-owner with our 'Ultimate DIY Gift Basket'. The perfect housewarming gift, full of gourmet goodies and accompanied by a tool set for their new home.
Our Champagne Gift Ideas for Bosses and Co-Workers: If you need gift ideas for a crowd, bring the perfect New Year's Eve gift to your dinner parties and office parties. We have Gift Baskets perfect for sharing in the workplace, with your boss and your co-workers. Delight those around you with the 'Champagne and Appetizer Cheese Board' gift basket for cheese and charcuterie board lovers. Some of the Items we offer are our selections of cheeses, including the Western Dairy Creamy Brie and the Châtelain Camembert, or our gourmet options like Antipasto, Bruschetta, Chutney and crackers to go with.
We would love to arrange the perfect Gift Basket for you and deliver it for that special someone to enjoy. Don't forget to add a personalized card or a special message to your basket!

Top 4 Positions - CHAMPAGNE GIFT BASKETS Delivery Online