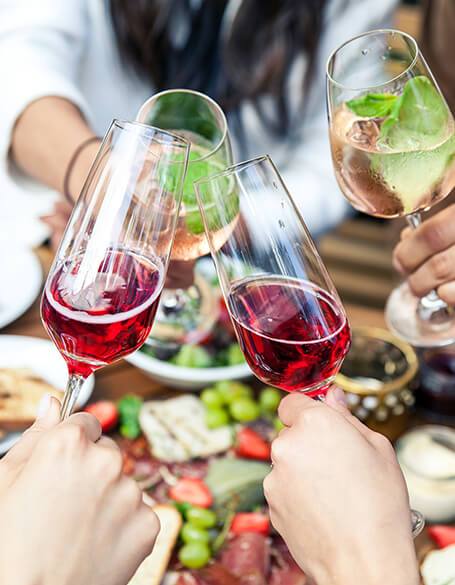 Wine Gift Baskets
Our Wine Gift Baskets for Mom: While you could spend all day peering through our collections, we recommend considering the Splendid Treats & Wine Gift Set first - a truly delightful set for the most dependable lady in your life. She'll love it so much that she'll forgive you for not calling her enough.
Our Wine Gift Baskets for Dad: The satisfying options are endless, but take a look at our Wine, Cheese & Spread Gift Set first. He might not fully show it, but he'll absolutely appreciate this thoughtful gift that is sure to make him smile. You might even finally grab his ever-elusive approval!
Our Wine Gift Baskets for Friends: This can be a tricky task, but fear not - we love the Drinks & Sweets Gift Set and think it's a fantastic treat for either a buddy or bestie. After all, nothing massages a friendship like wine - especially when it's so wonderfully gift wrapped.
Our Wine Gift Baskets for Co-Workers: We recommend starting your search with the Chocolate, Nuts & Wine Gift Set. Show your colleagues you care with this lovely bundle and become the talk of the water cooler town.
Our Wine Gift Baskets for Bosses: Among many great choices, the Cheese & Chutney Wine Gift Basket is particularly charming. Expedite your promotion process with this exquisitely considerate gift.