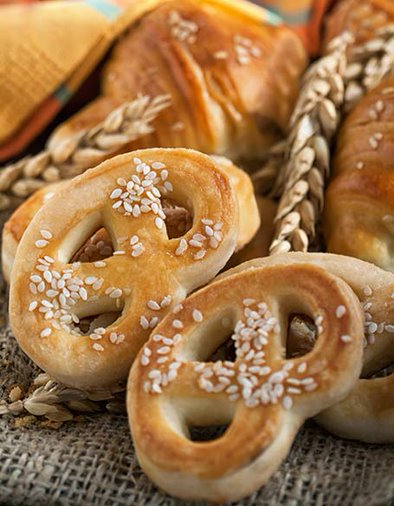 GOURMET GIFT BASKETS
Our Gourmet Gift Ideas for Mom: From our wide selection of gourmet gift ideas for Mom, our personal favorite is The Girlfriends in Tuscany Gift Basket. This amazing gourmet gift is the perfect way to convey your love for Mom
Our Gourmet Gift Ideas for Dad: Do you want to show your Dad some love with the perfect gourmet gift? Then The Wine Cart Gift Basket is the perfect solution. This gorgeous gourmet gift basket includes everything that is needed for a delightful celebration.
Our Gourmet Gift Ideas for Co-Workers: What better way to show your co-workers and colleagues some appreciation than with the Tequila & Gourmet Binge Gift Basket gourmet gift basket? This wonderful gourmet gift basket is sure to create a buzz around the office.
Our Gourmet Gift Ideas for Bosses: Need to make a favorable impression on your boss? Well, you're in the right place, because Hazelton's offers a wide selection of gourmet gift ideas for bosses, such as the Gourmet Happiness Gift Basket. This impressive basket even includes BOSS branded gourmet cheese!
Our Gourmet Gift Ideas for Friends: We offer many gourmet gift ideas with which to entertain your friends, such as the Classic Gourmet Basket. This delicious and fun gourmet gift basket will make for a wonderful evening with your close friends!