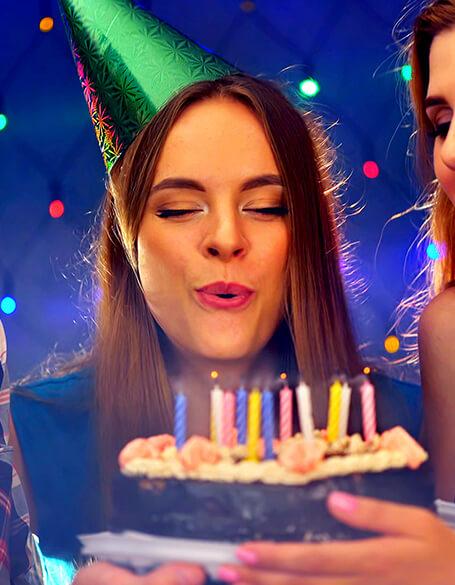 Birthday Gift Baskets
Our Birthday Gift Ideas for Mom: Give Mom what she really wants this year for her birthday, get her flowers, wine and chocolate for her to enjoy among friends or even just by herself.
Our Birthday Gift Ideas for Dad: This year, we're sure Dad will love our '" Let's Celebrate!" Gift Basket' complete with Corona beers and a bottle of liquor of your choosing, as well as delicious gourmet snacks.
Our Birthday Gift Ideas for Kids: We have Birthday Gift Basket ideas for everyone, for children, for brothers and sisters. If you need a last-minute gift, our baskets can be customized for 18th birthday gifts, 21st birthday gifts, and for children of any age. Say happy birthday to those turning 21 with our baskets by adding any of our beers, wines, champagnes and liquors. You can pick one of our bright and colorful fruit Birthday Gift Baskets, add any alcohol you like, and add a fun customized balloon.
Our Birthday Gift Ideas for Bosses and Co-workers: If you need ideas for a crowd, don't forget to take a look at our delicious cakes for big and small parties. You can also choose personalized cookies, or cupcakes. For savory snacks, we offer selections of cheeses, including the Western Dairy Creamy Brie and the Châtelain Camembert, or our gourmet options like Antipasto, Bruschetta, Chutney and crackers to go with. We're sure you'll make an impression.
We would love to arrange the perfect Birthday Gift Basket for you and deliver it for that special someone to enjoy. Don't forget to add a personalized card or a special message to your basket!

Top 4 Positions - BIRTHDAY Delivery Online