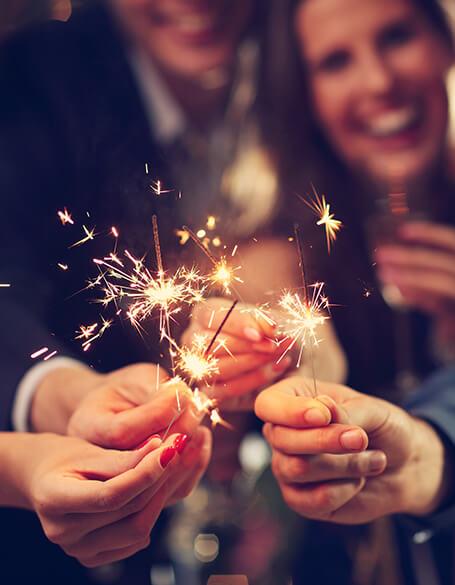 New Year Gift Baskets
Our New Year's Gift Ideas for Mom: You wouldn't have made it through last year without her, and the same rule applies to this year! That's why we recommend the Chocolate Lover's Paradise Gift Basket for Mom, a shining symbol of joy, gratitude, and love that is guaranteed to please.
Our New Year's Gift Ideas for Dad: Celebrate another trip around the Sun with the most dependable dude in your life having your back – the Appetizers & Champagne Set is a perfect option to show your admiration for Dad while he rings in the new year.
Our New Year's Gift Ideas for Friends: For New Year's, make the celebration special with a New Year's gift basket for a good friend. We love the Grand Celebration Gift Set as a toast to the sweetness of new beginnings with your favorite people – show your appreciation for a friend with this wonderful set!
Our New Year's Gift Ideas for Co-Workers: We have a selection of excellent New Year's gift ideas for your coworkers. Treat your colleague to the delightful Refreshing Snack & Liquor Gift Tray as a thank you for them putting up with you all year!
Our New Year's Gift Ideas for Bosses: Looking to kick off the new year with a great impression? Check out the Sophisticated Wine Gift Set, a premium quality set tailor fitted to wow your boss.